Koen Vanmechelen (Belgium b.1965-)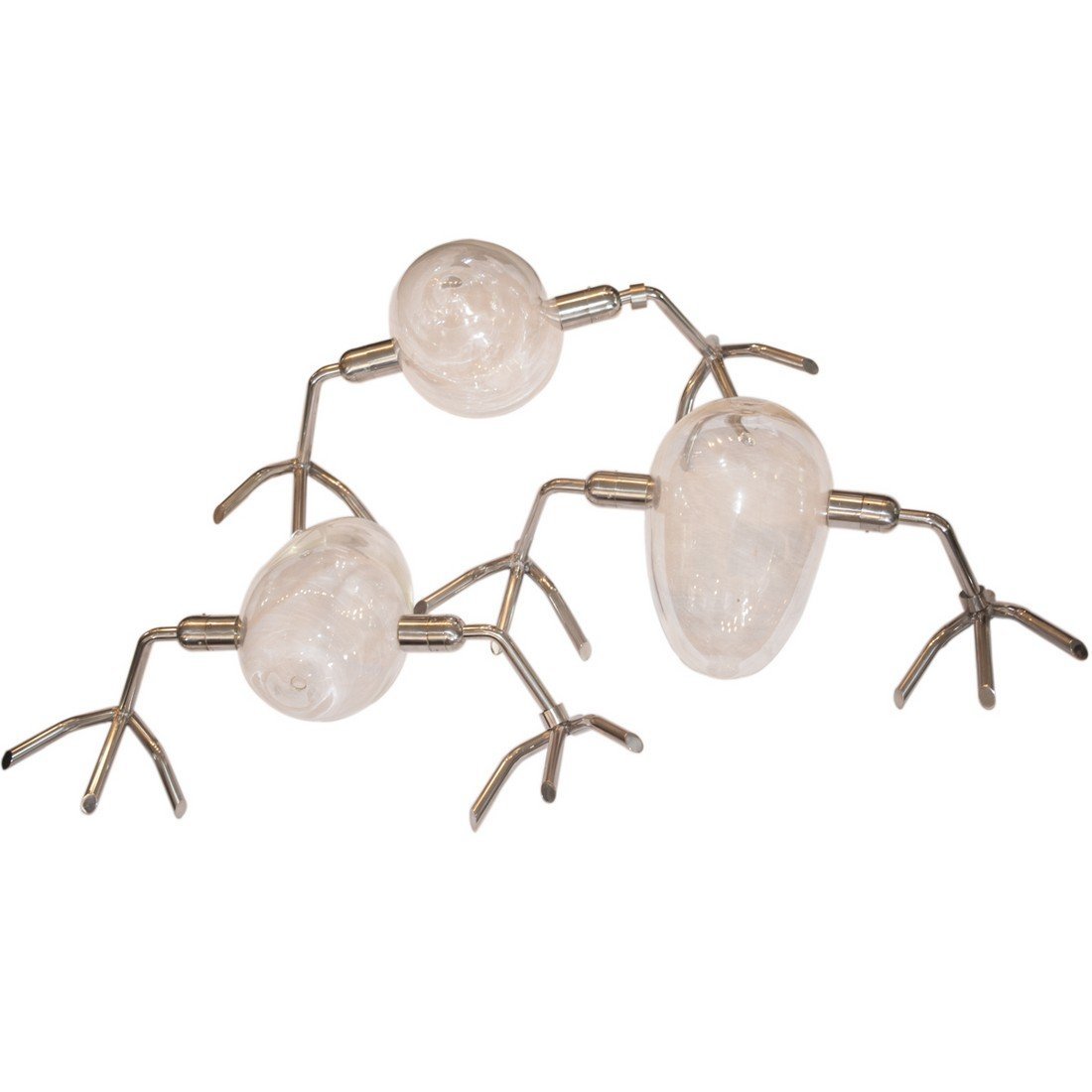 We are pleased to present a series of "Walking Eggs" by Belgium artist, Koen Vanmechelen. These glass eggs are not only aesthetically pleasing as a contemporary piece of artwork, but carry a significant representation held in the beliefs of the artist himself.
The inception of these inscrutable eggs came about after Koen met fertility specialist Willem Ombelet, at a 1997 meeting for 'Andrology in the Nineties'. This egg is a representation of a bridge between science and art, and fusion of two fields that sometimes seem worlds apart. The "Walking Egg" has thus since been used as the title for a popular magazine the blends subject from all walks of all disciplines, from anthology, to science, to philosophy, to art.
Koen's fascination with eggs does not stop at glass, as he has another project titled: "The Cosmopolitan Chicken Project" in which," by crossbreeding chickens from all over the planet he tries to create a cosmopolitan chicken that combines different traits from the original breeds." (1) His interest with the globalization of of cultures and dissolving of borders in recent decades has led him to cross border himself in a way to achieve an artistic expression not only figuratively, but literally as well.
We recently acquired these pieces from a private estate of a prominent art collector in Miami, Florida.
These pieces are now available for bids as one lot on the following bidding platforms: Liveauctioneers.com, invaluable.com, thesaleroom.com, and akibaantiques.com for our August 16th sale starting at 3:00 pm ET.
---
‹ Back