Monumental Murano Glass Chandelier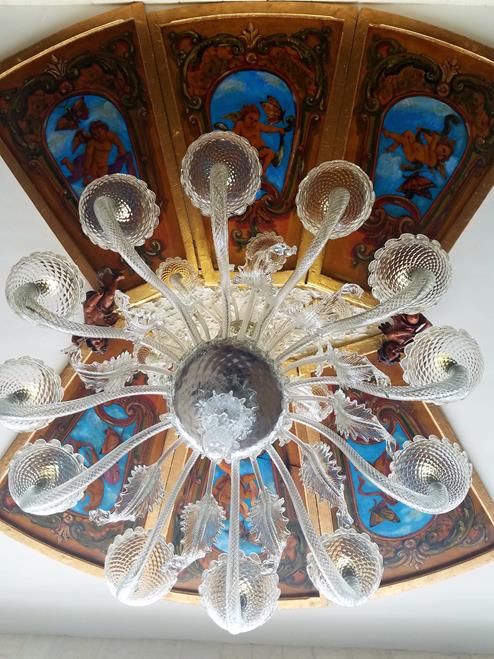 The Akiba Antiques team yesterday, picked up a nearly 6 foot high, 8 foot wide murano glass chandelier that belongs in a palace, fit for a king. In fact the chandelier is so large, the only interesting photo to take was from underneath to show its depth.
This chandelier, after eight painstaking hours of meticulously putting each piece in the proper place, now hangs in our gallery illuminating other fine art such as the 19th century French opera house cherub panels seen in this picture.
This murano glass chandelier will be featured in our upcoming September sale along with the finest of pieces curated from all over South Florida and abroad!
---
‹ Back