Victorian Gold Diamond & Ruby Brooch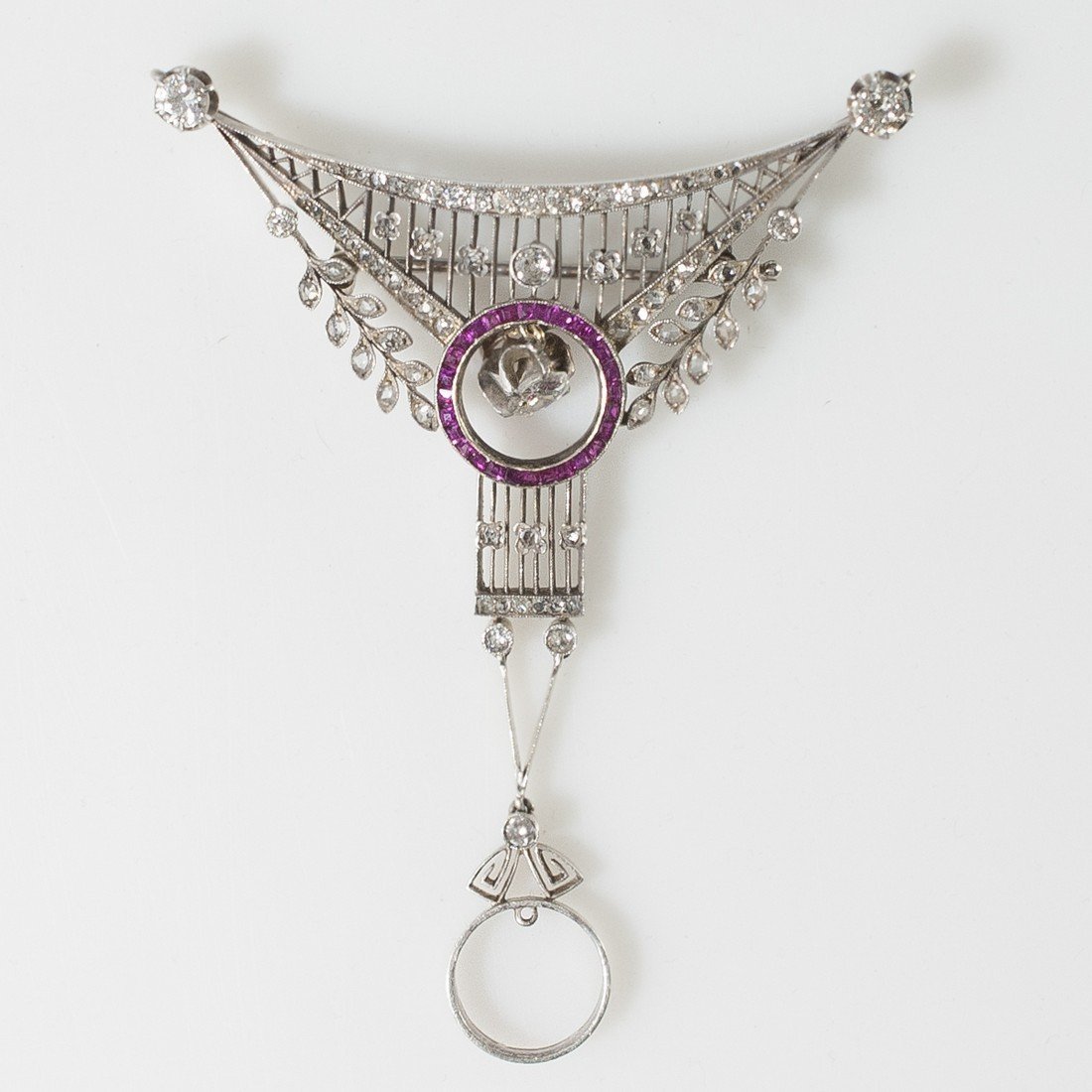 DESCRIPTION:Superb Victorian brooch comprising of 14kt white gold and embellished with diamond decorated olive branches, flanking a ruby embellished ring centered by a hanging approximate .75 ct old miner's cut diamond. Above the ruby ring are rows of channel set and prong set floral motif diamonds. Finished with 2 approximate .25 ct. prong set diamonds flanking the overall top of the piece. The three larger stones are of all VS quality.
CIRCA:Late 19th-Early 20th Ct.
ORIGIN:Unknown
DIMENSIONS:H:3.25″ L:2.35″ Total Weight:8.8 dwt.
When discussing Victorian Jewelry which spanned from the years, 1837 to 1901, During queen Victoria's rule, there are three separate eras. The first, dubbed the "Romantic Period" from 1837 to 1861, the "Grand Period" from 1861 to 1880, and the "Aesthetic Period: from 1880 to 1901. Although hard to determine, this piece appears to be from the Romantic period as floral motifs, foliage, and verdant patterns were of high demand by a sprouting middle class.
Whether its the ring of rubies, the old miner's cut diamonds, or the "en tremblant" effect of this piece, one can only marvel at the woman who must have worn this one day, the extravagant balls it was worn to, and the amount of double takes performed as she walked by.
---
‹ Back