Western Zhou Dynasty Bronze Gui Burial Vessel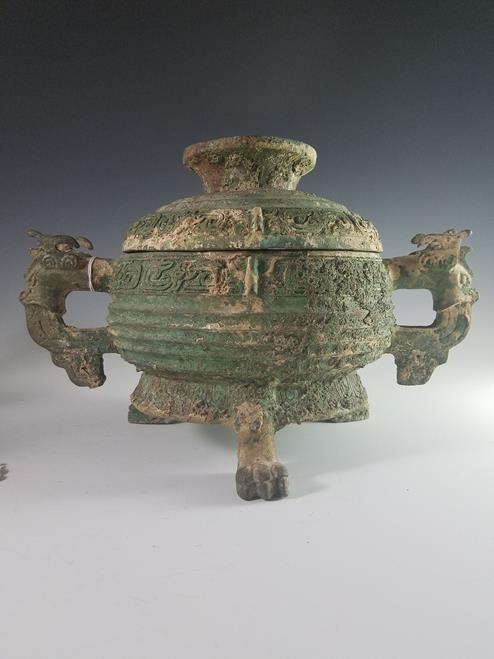 The most exciting aspect of this business is waking up in the morning and not knowing what is going to walk through that door. Yesterday, as we were getting ready to close up shop a gentleman walked in with this exquisite 11th century bronze gui burial vessel. These vessels were used to contain offerings of food, fruits, and grains in burial tombs in Ancient China.
This vessel is remarkably detailed with dragon motif handles emitting fire, three animal pawed feet, and finished with embossed traditional Chinese designs.
As we continue to curate more pieces for our September sale, the featured items will be posted on this blog so make sure to stay tuned!
---
‹ Back