Yu Hong (Chinese b. 1966) "Music Fang Fang"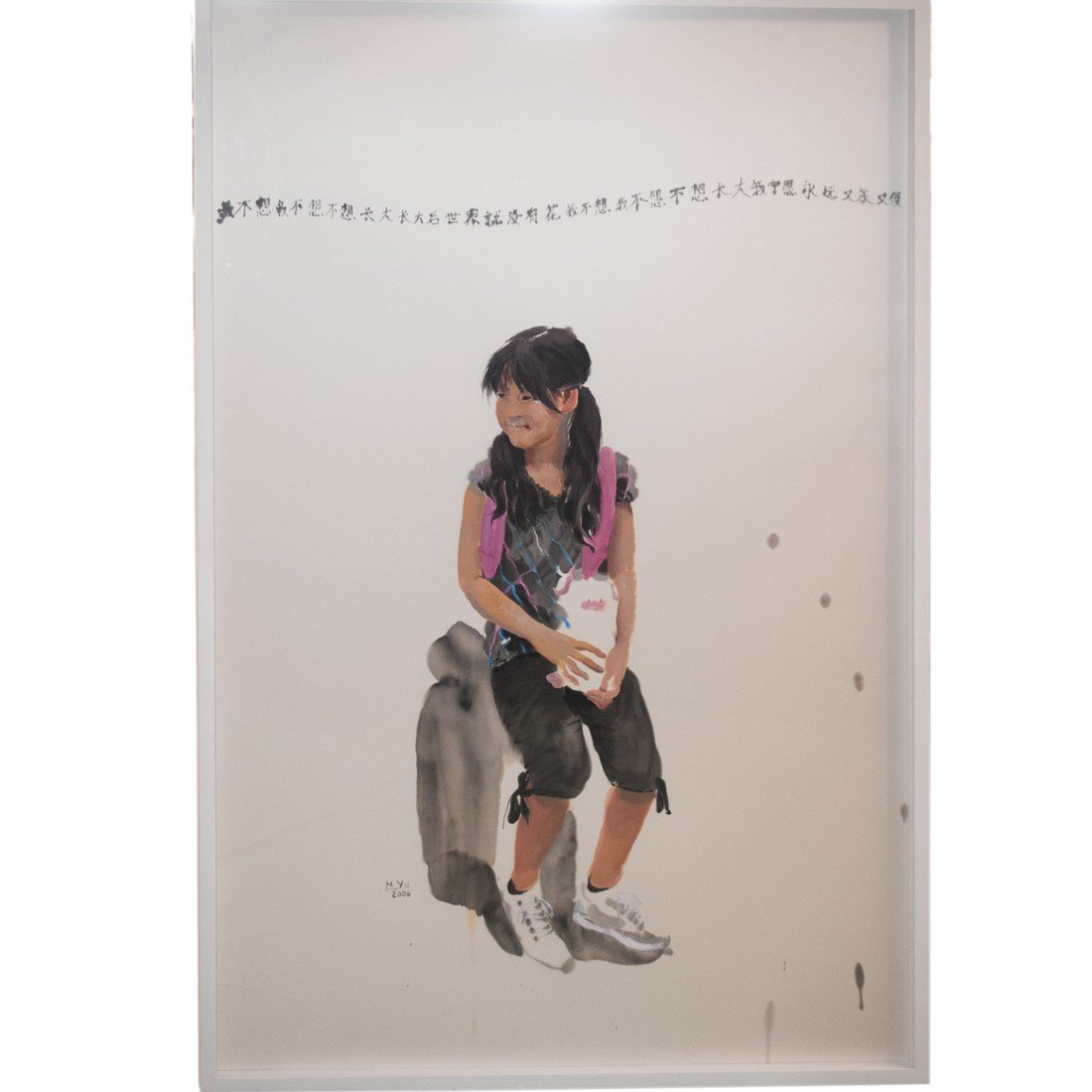 Akiba Antiques has recently acquired a phenomenal acrylic on silk painting by renowned Chinese contemporary artist, Yu Hong (Chinese b. 1966).
DESCRIPTION: Acrylic on silk painting by Chinese artist Yu Hong titled: "Music Fang Fang". Features a rendering of a smiling young girl wearing a backpack in a socialist realist style. Signed and dated: "Yu Hong 2006"
Yu Hong, an artist who honed her craft at the Central Academy of Fine Arts in Beijing, illustrates the everyday lives of her friends, family, and loved ones. As seen in the painting here, her daughter, Liu Wa, is more often than not, the subject of her paintings. With a keen precision to body and facial expression, Yu Hong encapsulates people's everyday lives, from the dismal, the average, the happiness, and the excitement.
This piece was acquired from the estate of a prominent contemporary art collector in Miami Beach, Florida. Yu Hong's "Music Fang Fang" is now available for bids on the following platforms: liveauctioneers.com, invaluable.com, thesaleroom.com, and for absentee and telephone bids: akibaantiques.com for our August 16th sale at 3:00 p.m. ET.
---
‹ Back